---
Vimeo site is now updated! All the edited short clips are also on the vid page here. It's been a lot of work, but hopefully will pay off with work.
You can view the clips in the Video and Auidio page, or at https://vimeo.com/jefferyrichards.
---
Just completed a 3 day shoot for a music video. Played with guns, got shot and basically had an awesome time!
---
Well, it's been a great year thus far. Just completed a 1st draft of a musical called, The Underground. It has certainly been the biggest thing I have ever tackled. Feeling pretty proud at the achievement... Now to send it out and get feedback.
---
Always good when a previous job wants to do another round of commercials. Excellent!
---
Another short film, Know Danger. Interesting character. Very dark, but playful. love playing a baddy. They are always so much fun!
---
Another Doctor role! Corporate re-enactment for an insurance company. Lots of dialogue, but should be fun!
---
Just had a great day shooting a short film called, The Gambler. It's not often you get to play a old Western character. Loved it! Hope it looks good in the end.
---
Melbourne Airport Parking photo shoot all done. You might have to put up with this head for a while! ;)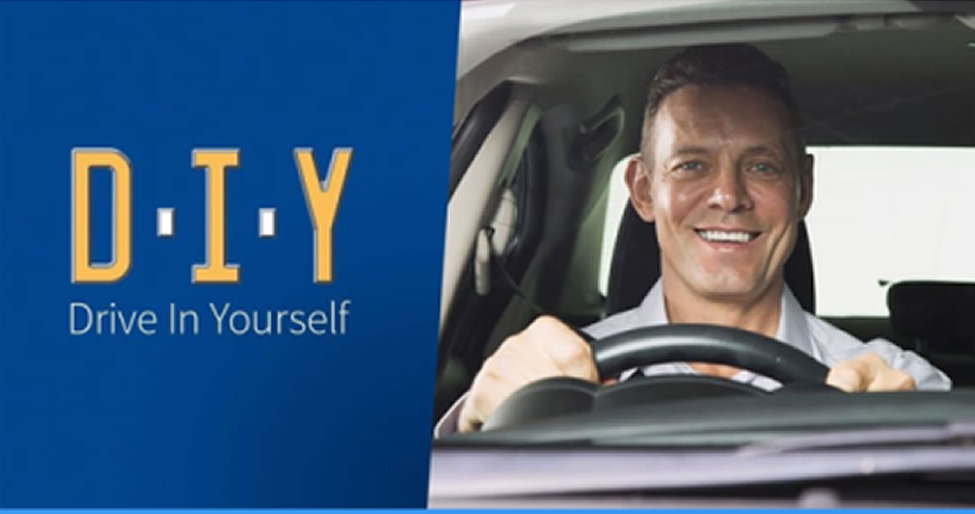 ---
New Headshots done! If you are ever looking for a great headshot photographer I couldn't recommend Julian Dolman any higher. Headshot Photographer. He had a great new shooting style that we applied to the session, which worked so well. Very, very happy!
---
Aaaand yes they did have one! Always makes it easier when things fall into place! Great day!
---
Just got through the script I have to learn! Pages and pages of reenactment dialogue.... Hope there is an auto cue!
---
Well, I snagged a few of those auditions, so it will be another busy week ahead! Great way to start the day when you get that "You've been successful," email in your in-box.
---
It's been a very busy week! Just sent of one of my features! Here's to a great outcome... Fingers crossed! Also had quite a few auditions, which is always awesome!
---
After an almost 2 hour drive from my brothers house where I am house sitting, I had a wonderful audition at Nick Hamon Casting. Megan was great as always, and the girl who was my daughter for the audition was awesome. Love it when you have that great connection with the person you are auditioning with... I love the playing aspect of what I do. Good day! :)
---
Just sent off a random response to a facebook ad for a TVC and scored an audition! You just never know where it's going to come from some times.
---
Finally finished the next draft of, Deadly Choices. Had it assessed a while ago by an extraordinary talented man. His notes were awesome, but scary at the same time. It meant I would have a very seizable re-write to undertake. I hammered it out in different stages, but now that it's finished I am so, so glad that I did it. Very happy day!
---
Just finished shooting a TVC for Picture Co. I got to play an Agronomist..... I didn't know what it was either, for anyone saying, "What's that?".... Basically, it's a scientist for the land. Pretty full on with all the dialogue and its terminology. Thank God for auto cue!
EverGol Prime and Prosaro - A Two-Step Defensive Game Plan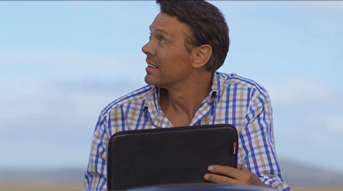 ---
Sent of one of my features, Uriel to have notes done. It's always a little scary when you let one out. You think it's good, but you know that's just your perspective... Dam it, it is good though!... I hope ;)
---
You win some and... Well,you know how it goes. I won this one though! Shoots in a week. Lot's of tricky dialogue. Should be fun!
---
Just had to do a quick self test for a TVC. Lines down, shot and sent all within an hour!... Fingers crossed!
---
Off to Turkey! Always said I would get to Gallipoli on the 100th year anniversary, and now I am doing it!... So excited! Can't wait to walk into Anzac cove. I'm sure it will bring up all sorts of emotions.
---
Have just finished up with a short film, Ascension... 23 minutes long, but still short. Was a great experience. Very intense. The director Claire K Marsh was brilliant to work with. Such great passion for her project.
---
During the last few years I have been working on an animation show called, Get Ace!... Well, I have just been told that it has been nominated for an Emmy! How unbelievably awesome is that!? Hats off to all the team for producing such a high standard show. And especially the creators who wouldn't settle for anything less than great... Very happy day!
---
I was just told that the CFA TVC was the most successful campaign that the CFA have had. Not one life was lost over the summer. Nice to be part of something that helped. Well done to all who put it together, and especially to our firemen and women. You all do such an awesome job and never get the praise you deserve!
---
Looks like I'll be playing Herman Rockefeller... Reenacting that is. Sex Lies and Double Lives... One very strange story.
---
Just saw my latest TVC! Pretty happy with it!
Fire Ready CFA - Two Minds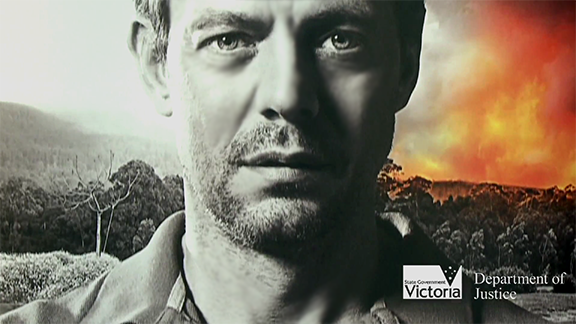 ---
Had a great few days shooting a CFA TVC. Was shot up in beautiful Warburton. Stunning area. Chris Sferrazza was great to work with. It's so nice when you get on set with someone and they have such a clear vision of what they are after.
---
Got to strut around the stage in heels and very sexy lingerie. I also got told I had very nice legs... Not something I hear everyday!
---
Had a great shoot working with Robert Connolly on, Underground. Loved the fact that he was as giving to all the actors, no matter where you fell in the food chain. Nice. :)
---
Just got a nice little day part in, "Underground, The Julian Assange Story."... Those workshops really pay off some times.
---
I feel a Conspiracy 365 coming on. Time to see what my needle work is like. Never played a Dr before, but after tomorrow I can say I have!
---
Just scored another pilot, Section Ed! Nearly didn't make it to the first read through though. My car decided to blow a radiator hose a few k's from the office where I had to be. Pouring rain, here I was running into strangers front yards pulling their hoses out to refill the radiator... Then I found some duct tape! Yes! Wrapped up the hose and off I went, slightly drenched. I made it though, and all the way home. I am MacGyver!
---
Time to help out the Packers!... In the mini series that is. Another day part. In and out. Should be a blast. Howzat!
---
Off to work on, Rush today. Just a quickie, but it's all work!.... Time to be an Ambo!
---
Sales at Trafford for "Meet The Malamites," has kicked off with a few books starting to travel around the globe. Grab your copy everyone and join the fun revolution of The Malamites.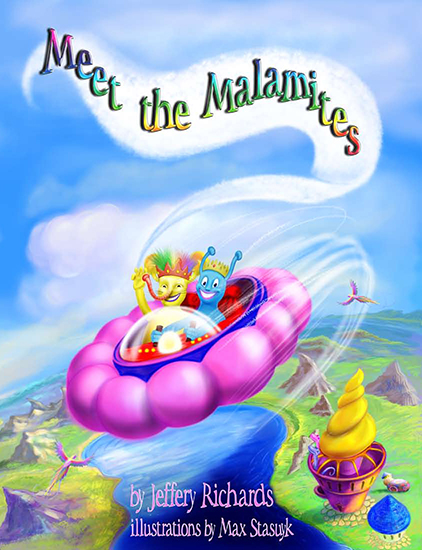 ---
Meet The Malamites has gone into "The Grumpy Swimmer" bookstore in Elwood, www.thegrumpyswimmer.com.au or 110 Ormond Rd Elwood Victoria Australia.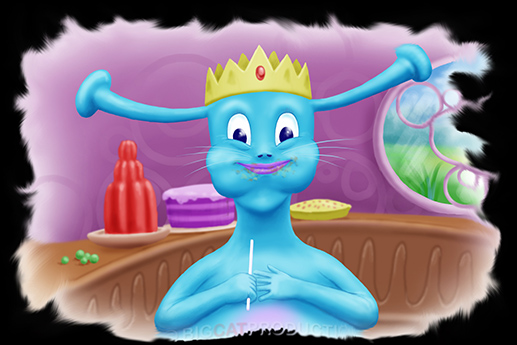 ---
Just finished shooting for the new pilot, "The Caterer." Let's hope it takes off!
---
Another Film & Television workshop completed with The Rehearsal Room. Had great feedback from Richard as well as Dina and Lou... You never stop learning!
---
All done for "Rhyme and Reason." I had a great time shooting my scenes. Love doing impro work. Awesome time!... Thanks Richard!
---
I just received the pages to learn for "Rhyme and Reason," a Rehearsal room feature film..... 2 hours to learn sooooo many pages. Loving the challenge, and can't wait to work with Richard Sarrel!
---
The Velvet Underground script has finally been finished.... first draft that is. This is my first musical, and is being done in conjunction with Marilla Pacific.
Next step is to finish the songs!
---
Well it has finally arrived! "Meet The Malamites" has gone live! My first published children's book has become a reality and can be found at: http://www.trafford.com

It's a very exciting time as you can imagine.... There's nothing like the first of anything! Only another 9 to go in the series.
If you are ordering a copy from outside the US, please use the USPS Media Mail for your shipping method in the drop down selection box..... Enjoy!
---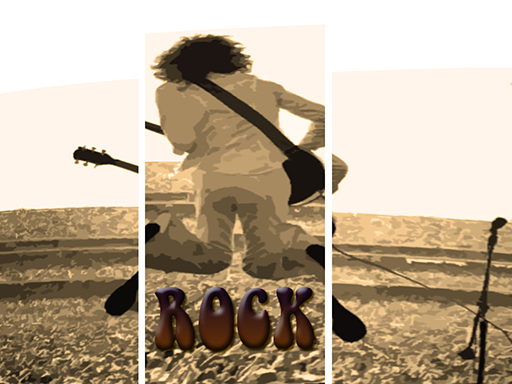 BIGCATPRODUCTIONS has launched Bandland, a new product range through Zazzle.com! This range is for the rock star in us all. So whether you're a Rock God with fingers of lightning and the vocal presence to split ear drums with deafening decibels, or an air guitar hero on your way to the world championships, or maybe just a wannabe climbing the gig ladder, or a punter who just loves music... Band Land is sure to have something to rock your world..... in a fashion kind of way that is:
Check out the merchandise in the flash panel below! If you like what you see click here to take you to the store!
---
You can now purchase your very own Malamites products through Zazzle.com! There will be an ongoing product expansion as time goes on!... Join the growing Malamite community.
For those not familiar with The Malamites, these creatures are a race of beings from the planet Brimlest, in the Melgatron Galaxy. There are many different species of Malamites, some of which are Melody, Shnapple, Trundle, Snorse and Gooba. Their home planet, Brimlest is quite simply a land of full of endless fun and games.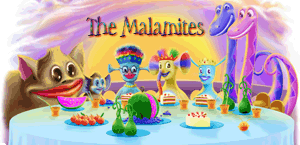 Check out the merchandise in the flash panel below! If you like what you see the zazzle link will take you to the store - www.zazzle.com.au/bigcatproductions*

---
"Meet The Malamites", my first children's book will soon be released through Trafford publishing. At this point Trafford has informed me that proofing will be done by the end of May, and that printing should begin in June.
Trafford is also setting up a web page for book orders. Links to the page will be displayed as soon as they become available.
"Meet The Malamites" is the first book in a series of ten and is based in the age range of 0-7.
The books will follow the adventures of the fun loving Malamite race who live on the planet Brimlest, in the Melgatron Galaxy.


---
I have officially been place on the books at L'ABBETT ARTISTS MANAGEMENT after being freelance for a while.
Alison F Telford of L'abbett, and myself entered into discussions some weeks ago, and after I finally changed all necessary details, documents and reels, Alison was more than happy to bring me on board.
I am very excited to part of the L'abbett agency, and is looking forward to a new and fresh chapter of my career.
---